You give We share was the activity run by Human Touch, as a center to share happiness for everyone. Customers can buy our masks, portable alcohol gel, and hat with face shield at a special price. Human Touch also gave these products to "Gift of Happiness Foundation" for donation to paupers from every place in Thailand.
The activity was started on June and received much attention from customers. Human Touch store collected gifts before giving them to the foundation on early July. The foundation issued certificate of appreciation towards every donator which can be used for tax deduction.
The photographs during gift giving and activities will be later continuously uploaded on the foundation social media platforms by the volunteers.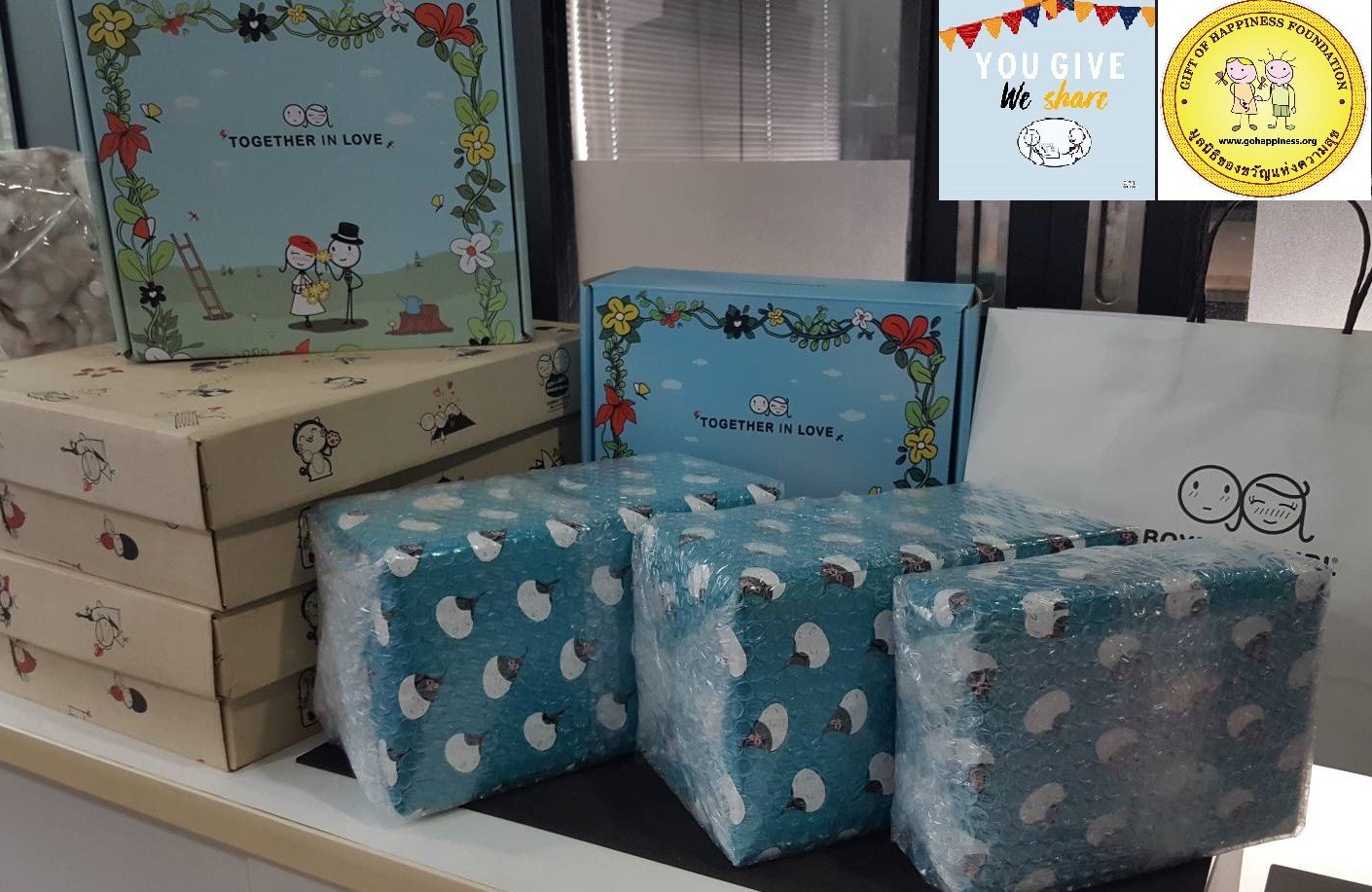 Gift of Happiness Foundation was founded by an Englishman, Eddie Haworth, with good intention for giving happiness and improve wellbeing for poor communities in Thailand such as slums, remote areas, refugee camps, schools, orphanages, hospitals, centers that taking care of children with physical and mental disabilities, and others in great need. The foundation always believes in giving sustainable happiness as it is the most valuable gift no one can takes away.

You may contact directly to the foundation at: https://www.gohappiness.org/

Gift of Happiness Foundation

Kasikorn Bank, Rama 4 Big C branch

Account No.: 770-2-10159-4